Whenever you suffer any illness including the critical one and where an admission to the hospital is necessary, settling the medical bill can sometimes dry up your saving accounts. The truth is you will never expect the unexpected and unforseen circumstances whenever you and your loved ones involve in a medical situation.

Examples of such expenses in a medical are room and board, intensive care unit, surgical fees, operation theatre, specialist's consultation, post-hospitalisation and follow-up treatment cost.

Hence, AIA medical card offers a hassle-free assistance to you and pay your medical bill according to your coverage plan upon your discharge from the hospital. The plan that provides you medical card are:-
ExcelCare Plus plan
that offers:
24-hour protection & lifelong protection to age of 100;
medical reimbursement lifetime limit ranging from RM200,000 to RM700,000 together with worldwide coverage
Meanwhile, to complement more coverage under the above plan you can sign up another plan i.e. MediCover Plus plan that offers:
premium paying rider for additional premium on top of your ExcelCare Plus plan;
higher protection limits & no age limit protection

Both plans can be applied individually or as a family plan. These plans are available to individuals from 4 weeks to 60 years of age and for insured & children and family plans, children (dependants) between 2 weeks and under 23 years of age (must be in good health). So what are you waiting for? Start to apply now when you are still healthy and the coverage starts when AIA have received the full premium due on the plan that you choose.
What to plan for you and your loved ones on health protection to enjoy stable life and reliabe heatlhcare? CALL US now and we BELIEVE that you are the fortunate one to take step ahead from the rest.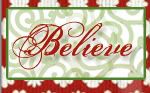 Also can refer to: